These are the findings of a survey conducted by the market research institute GfK on behalf of EucoLight across Spain, Portugal, Italy, the Netherlands, Belgium and Romania
The main difficulties encountered concern differentiating energy-saving lamps from LED lamps and how to recycle them.
EucoLight, the European Association for lighting WEEE compliance schemes, has conducted a multinational consumer survey. The objective is to understand consumer awareness about different types of lamps available on the market, and how to recycle them when they become waste.
The results reveal that citizens from the six countries surveyed were not sure how to distinguish between energy-saving, LED, incandescent and halogen lamps when shown images of the lamps.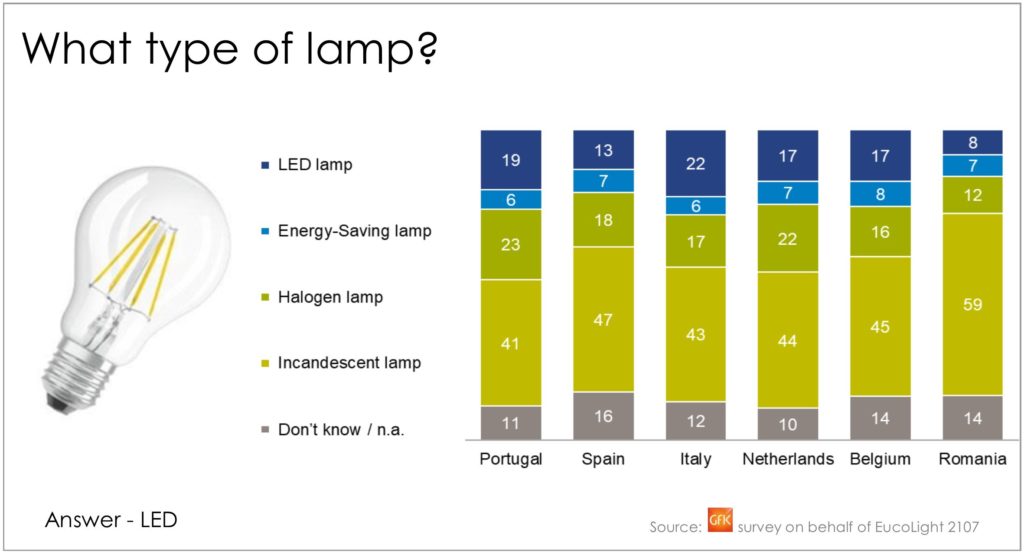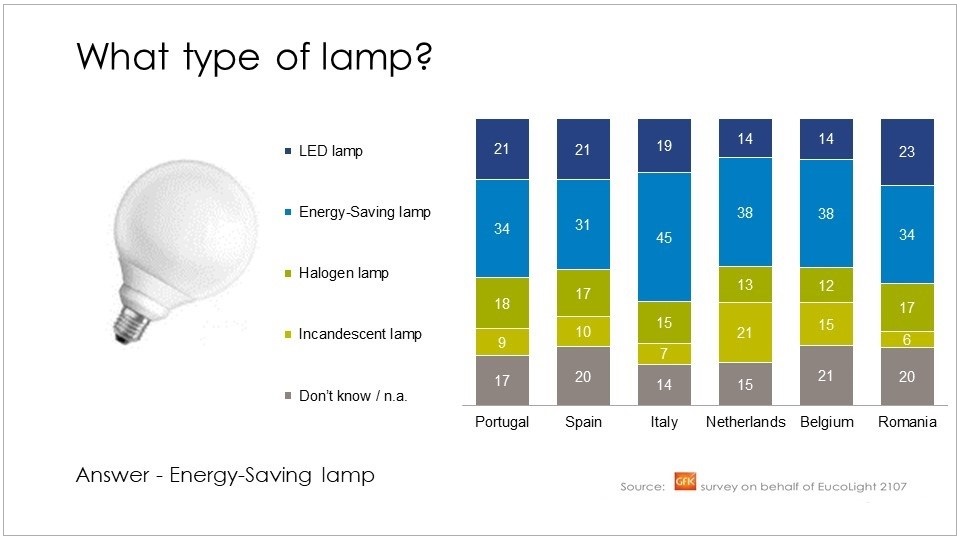 The findings were very similar in all the countries surveyed. In the case of an energy-saving light bulb, between 31% and 45% of respondents identified them correctly, as opposed to 14%-23% who confused them with a LED bulb. When asked to identify an LED filament lamp, only between 8% and 22% of respondents classified it correctly.
Recycling awareness varies with consumers across all countries
Respondents were also asked if they know where they should deposit lamps for recycling. Spanish and Belgian citizens scored highest, with around 50% suggesting local authority waste facilities or recycling plant, and more than 10% suggesting the retail outlet where they purchase their lamps.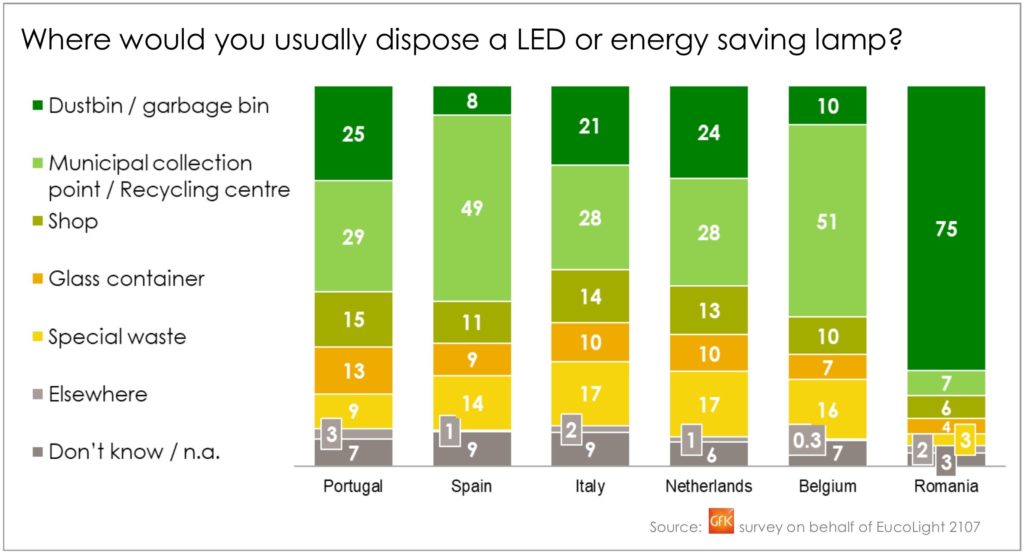 Impact of the findings
The results of this survey confirms the position of EucoLight, that all types of lamps should be collected together in the same container. This would avoid the risk of consumer confusion between lamps leading to a decrease in recycling efficiency and a possible decline in the recycling rate. It also confirms that it is appropriate for LED and other lamps to be recorded within the same category or subcategory under the WEEE directive.
About the survey
GFK, the leading market research institute carried out the survey on behalf of EucoLight between March to May 2017. In Spain, Portugal, Italy, the Netherlands and Belgium 1000 consumers aged 18-65 responded to an online questionnaire and a face to face survey was conducted in Romania.